Domestic Fuels is a Chevron Oil Distributor
Chevron is one of the world's leading integrated energy companies producing safe, reliable energy now and for the future.
Chevron Lubricants for Hampton Roads, Richmond area, & Northeastern North Carolina
Domestic Fuels has a range of high-quality Chevron lubricants for every application, whatever business you're in. The Chevron name is synonymous with proven high performance even through the most demanding conditions.

And with Chevron's Reliability Based Lubrication (RbL) program, Domestic Fuels is able to offer customers customized Best in Class Assessment services that can help you to run your equipment more reliably, more efficiently and more profitably.

Chevron Industrial and Off-Highway Lubricants
Chevron offers unstoppable protection for heavy-duty industrial and off-highway equipment. Surprise breakdowns of your equipment can spell disaster in your plant or on the job site and for your bottom line. Chevron lubricants are designed to run better and longer to give superior results in your equipment. That translates to long life and trouble free operation.

Chevron On-Highway / Commercial Transportation
Today's trucks may be more durable than ever, but regular maintenance with Chevron lubricants is key to ensuring reliability and longevity. The Chevron Delo Brand is synonymous with superior performance in today's heavy duty trucks. Contact Domestic to learn how to reduce repair costs and boost performance in your trucks by using Chevron lubricants.

Passenger Car Motor Oils from Chevron
Service centers, fleet managers and car enthusiasts recognize the high quality that Chevron represents. They trust Chevron's line of advanced lubricants to boost fuel economy and performance for their cars, trucks and recreational vehicles.
Chevron Brands Available at Domestic Fuels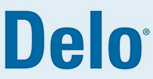 Delo from Chevron offers a wide assortment of lubricants including top performing heavy duty diesel engine oils, coolants/antifreeze, transmission fluids, gear oils, and greases for both on and off road trucks and equipment. Delo engine oils are recognized industry leading products that are the factory fill in many of the on-road trucks produced in North America.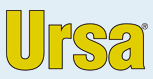 Ursa from Chevron is designed for use in diesel vehicles and other equipment used in a variety of industrial and transportation applications both on and off road. Ursa Super Plus EC SAE 15W-40 is a cost effective fleet heavy duty engine oil formulated to provide appropriate protection in severe operating conditions in multiple types of applications.


Supreme from Chevron is designed for gasoline-powered cars and trucks, recreational vehicles, equipment and fleets. Supreme protects against deposits and sludge formation in stop-and-go driving and sustained high temps.


Havoline from Chevron is designed for gasoline-powered cars and trucks, recreational vehicles, equipment and fleets and meets the stringent approval requirements set by GM, Ford, Chrysler, Porche, BMW, Mercedes-Benz, VW and Fiat.
The Top Selling Chevron SKUs at Domestic Fuels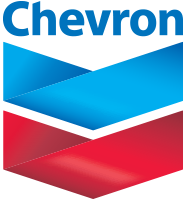 A Commitment to Service & Support
As a Chevron 1st Source Elite Lubrication Marketer we offer a full range of high-quality, brand name products supported by one of the largest petroleum companies in the world. Chevron is noted for superior quality, performance and innovation in lubricant engineering.

At Domestic Fuels you'll also find a large sales & customer support staff that have decades of experience in the local automotive market. Our wealth of product knowledge helps us to understand your business as we work hand in hand with you to select the right products for the right application.